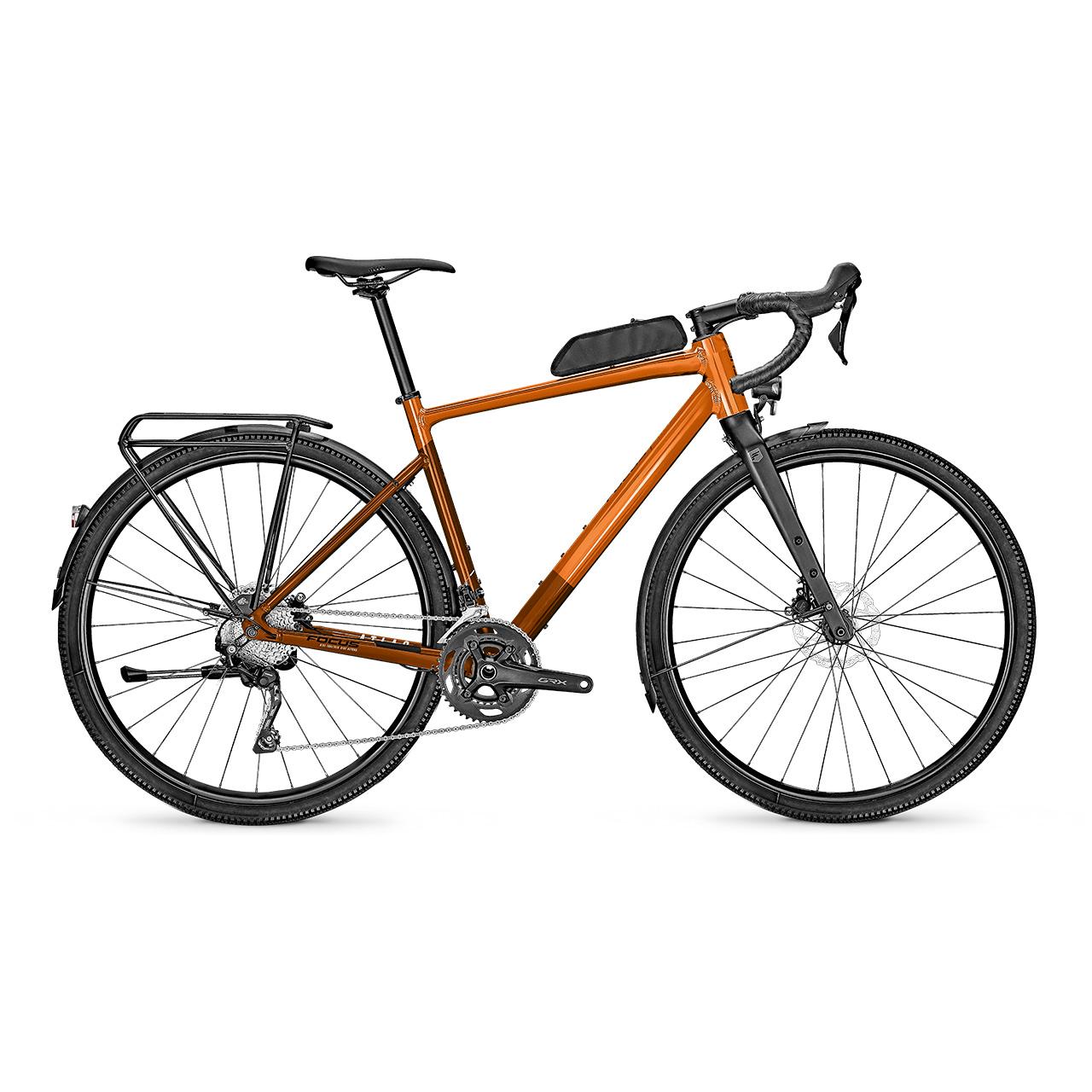 The gravel bike represents an excellent compromise between racing and cyclocross bikes
The latest trend in terms of versatile and robust bicycles arrives directly from the United States: the gravel bike or adventure bike. It is a bike that combines the comfort of a road bike with the performance of a cyclocross bike. The gravel bike, in fact, is designed to facilitate long journeys thanks to the frame similar to that of a racing bike but with a less horizontal position and thanks to wider wheels to be able to follow
more irregular paths.
These bicycles have had a great diffusion in the United States thanks to the large number of secondary and country dirt roads present in the country. For this reason, many cycling enthusiasts who didn't want to share the road with the big American machines began to ask for bicycles that performed well on both asphalt and dirt roads. The gravel bike was born from this particular need. In reality, even if the gravel bike model has American origins, Italian and European cycling history teaches us that these bicycles are very similar to those used by the first road cycling champions.
At that time the roads did not have a smooth and perfect road surface like today and bicycles were built to withstand any type of stress. The gravel bike, therefore, combines history and modernity and can be an excellent solution for those who want to use the bicycle on various types of routes and maintain an average speed.
The gravel bike represents an excellent compromise between racing and cyclocross bikes and is therefore suitable for:
cycle tourists: those who travel many kilometers for tourism and also carry a backpack or bag with them will find the right combination of reliability, comfort and practicality in the gravel bike.
commuter: those who use the bike to go to work every day and travel an average distance will have noticed that city streets often have asphalt that is not exactly perfect with holes, stones, cobblestones, etc. In this case the gravel bike could be a good substitute for the classic city bike.
granfondo riders: the gravel bike is designed for this category of cyclists who tackle different routes for many hours and need a comfortable and safe bike
Dentatura Cassetta : 11/34
Dentatura Corone : 30/46
Diametro Collerino di Sella : 31,8 mm
Diametro Reggisella : 27,2 mm
Dimensiones gomma : 700Cx40 mm
Fissaggio per Portapacchi : Sì
Fissaggio Portaborraccia / Borsello : Tubo Sella, Tubo diagonale (parte superiore), Tubo diagonale (parte inferiore)
Frenata : Disco
Gruppo : Shimano Sora
Larghezza Massima Copertone : 650Bx47 mm / 27,5×1,85″, 700Cx40 mm
Materiale : Allumnio
Numero di corone : Doppio
Pedali Inclusi : Sì
Taglia Telaio : S, M, L
Velocità : 9
Peso (produttore) : 11 kg
City bikes, mountain bikes, e-bikes,
Gravel, Trekking Bike and CargoBike.
We like to please everyone
with our full range of bikes for men,
women,boys and even children.
You just have to choose
the right bike for you
and start your holiday in Sardinia.
Choose our delivery service
with the best rates
in the area and you can have
the bike you prefer directly in your Hotel.